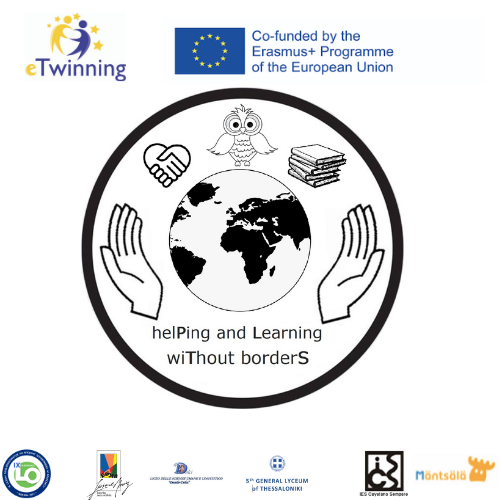 "helPing and Learning wiThout borderS", project's number: 2020-1-PL01-KA229-082145
Project's approved budget: 195.278,00 EUR
"Helping and Learning Without Borders" is a two-year project inspired by a "Learning To Learn" training (funded under Erasmus+ KA101 project) and created in cooperation between six secondary schools from six countries: Poland, Finland, Spain, Italy, Greece, and Portugal. Its aim is to answer a growing global desire to find out what we need to change in our educational systems to make the difference; the difference between producing pupils who simply pass or fail exams and producing independent lifelong learners who can thrive in the fast-moving, knowledge-based economy of the 21st century.
With this project, we want to give our schools an opportunity to readress the imbalance between the content-driven testing culture we now have and a creative, active approach to learning. Thanks to the project, the involved schools will learn how to help young people to become better learners, both in school and out by cultivating habits and attitudes that enable young people to face difficulty and uncertainty calmly, confidently, and creatively.
We want to do it mainly by:
exploring and introducing Personal Learning and Thinking Skills framework to our schools
using innovative methodologies based on the latest discoveries in neuroscience: Project Based Learning and Cooperative Learning, while working on the topics of the environmental protection
involving our students in voluntary service.
PROJECT'S SUMMARY link
OUR VISION – DEVELOPING XXI CENTURY COMPETENCES
BUILDING LEARNING POWER – PLTS FRAMEWORK
Results:
Building Learning Power with PLTS framework
Taking care of the environment and people's wellbeing
Etwinning – visit our Twinspace: Link and PAGES: link
Media – follow us !
Facebook public group: link
Instagram: @helpingwoborders
YouTube channel: link
Blog: link
Pinterest: link
LTT Activities
C-1 in Escola Secundária Jaime Moniz in Funchal, Madeira, Portugal
6-10.03.2023.
INDEPENDENT ENQUIRERS, MOTTO: LEARNING WON'T TAKE PLACE WITHOUT THE EDUCATIONAL PROCESS YOU DO ON YOUR OWN, WITHOUT YOU MAKING AN EFFORT TO DISCUSS, READ OR THINK
C-2 in 5th General Lyceum of Thessaloniki, Greece
24 – 28.10.2022.
CREATIVE THINKERS, MOTTO: LEARNING REQUIRES THINKING OUTSIDE OF THE BOX.
The archeological treasures of Greece – a cultural guide prepared by the Greek students.
C-3 in Liceo delle Scienze Umane e Linguistico "Danilo Dolci" in Palermo, Sicily (Italy)
25 – 29.10.2021.
REFLECTIVE LEARNERS, MOTTO: LEARNING IS TO KEEP TRYING EVEN WHEN THINGS ARE HARD
The treasures of Palermo – a cultural guide prepared by the Italian students.
C-4 in IES CAYETANO SEMPERE in Elche, Spain
28.03. – 1.04.2022.
TEAM WORKERS, MOTTO: TWO HEADS ARE BETTER THAN ONE
C-5 in Mäntsälän lukio in Mäntsälä, Finland
26 – 30.04.2022.
EFFECTIVE PARTICIPATORS, MOTTO: A GOOD LEARNER IS A GOOD CITIZEN – SOMEONE WHO IS ACTIVELY ENGAGED IN THE LIFE OF SCHOOL, CLASSROOM, COMMUNITY, TOWN, AND COUNTRY.
C-6 in IX Liceum Ogólnokształcące im. Wisławy Szymborskiej, Sosnowiec, Poland
5 – 9.12.2022.
SELF MANAGERS, MOTTO: LEARNING IS TAKING RESPONSIBILITY FOR WHAT YOU ARE DOING. THINK FURTHER THAN TOMORROW
Project's Promotion by all partners
Volunteering and Charity events in partners' schools
Evaluation
The evaluation will consist in a summary of all effects and activities undertaken during the project from its preparation to its completion. It will be included in two comprehensive evaluation reports.
We will evaluate:
Development of basic skills and key competences, Six individual Learning and Thinking Skills, XXI century skills of the participants during the project
Civic engagement and participation (volunteering, taking care of the planet)
Students' achievements and interest in maths, science, and English language
Implementation of PLTS framework into participating schools' practice.
The evaluation will be carried out using the following tools: surveys, checklists, face-to-face interviews, observations, and school reports' analyses.
The evaluation will aim at analyzing in detail the project, its strengths, and weaknesses. It will allow for the continuous improvement of the mobility programme and learning about the opinion of all parties involved in the project. The results of the evaluation will be used while organizing the next projects and will serve as a basis for the school and the partners to improve their activities and spread good practices.
1.12.2020 – 30.11.2021. Evaluation report – 1st year, including C-3 (meeting in Palermo)
Evaluation after C-4 (LTTA in Elche) link
Evaluation after C-5 (LTTA in Mäntsälä) link
Evaluation after C-2 (LTTA in Thessaloniki):
Students and teachers' answers link Creative Thinkers survey summary link
Evaluation after C-6 (LTTA in Sosnowiec): link
Evaluation after C-1 (LTTA in Funchal): link
Project Validation and Certification
Our project management team is committed to ensuring that the mobility activities undertaken as part of the project are widely recognized in the European educational and vocational market. Therefore, the following certificates will be issued, serving as tools confirming the participation and classifying competencies acquired during the project:
Certificate of attendance
Certificates of participation, bearing the project logos, will be issued and signed by the Head Teacher of the host institution – Spanish, Portuguese, Italian, Finnish, Polish, and Greek partners. Drafted and handed over to the participants (both students and teachers) in English, they confirm that the mobility abroad has taken place within the framework of the EU programme.
2.Europass Mobility document
This document certifies the skills and experience acquired during the mobility. It lists competencies and qualifications acquired during the mobility and the whole project, including educational skills, but also other soft competencies: organizational, linguistic, social, and cultural skills. It is consistent with the tasks agreed with the partner institution. It will be signed by the representative of the sending organization and the representative of the host institution. It will be issued in English and native languages to all participants: students and teachers.
Project Coordinators:
Tarja Alanko, Mäntsälän lukio, Mäntsälä, Finland
Yannis Nomikos, 5th General Lyceum, Saloniki, Greece
Liboria Carfi, Liceo delle Scienze Umane e Linguistico "Danilo Dolci", Palermo, Italy
J.Remedios Caro Martínez, IES CAYETANO SEMPERE, Elche, Spain
Alzira Mendes, Escola Secundária Jaime Moniz, Funchal, Portugal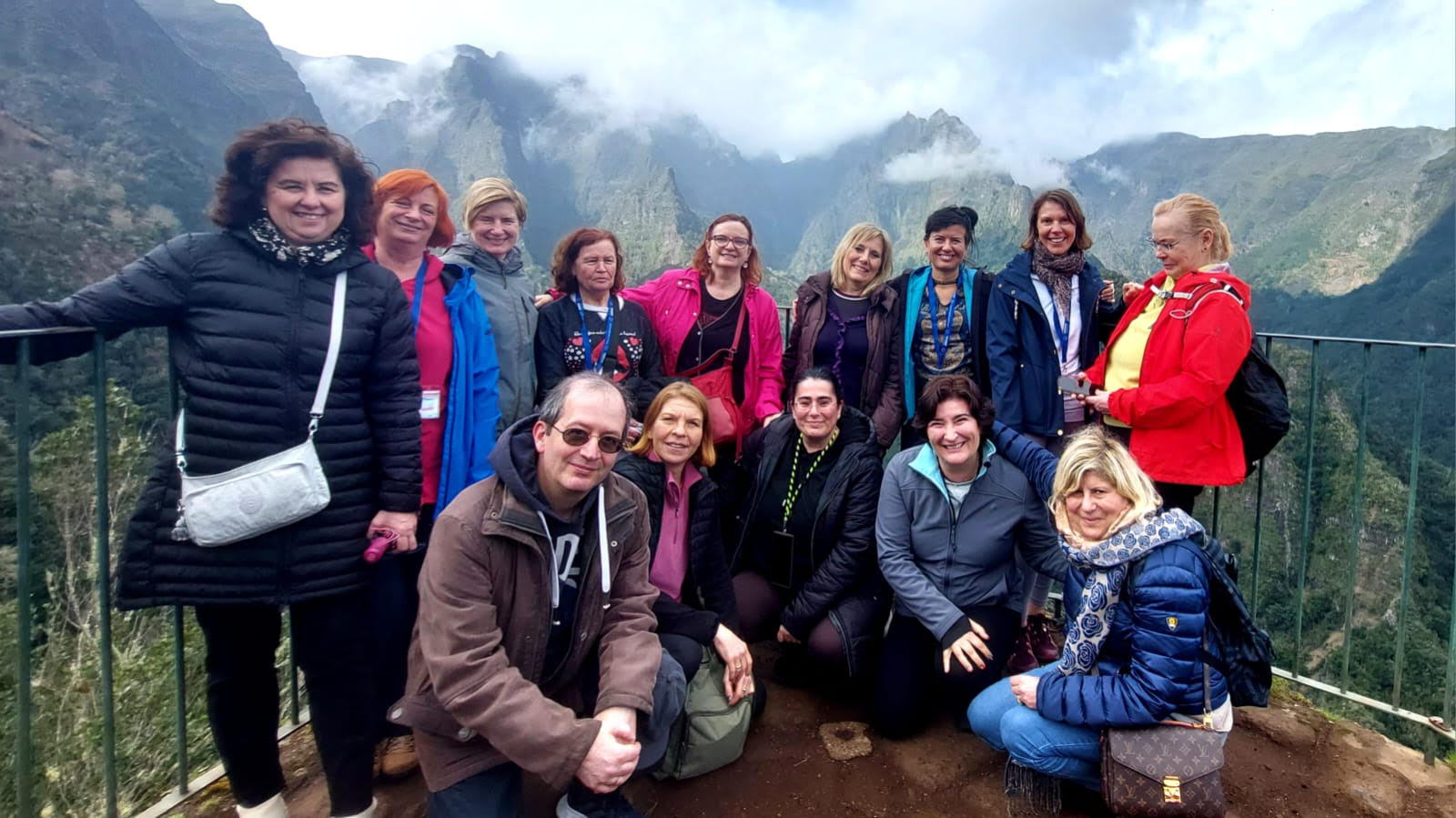 Main Project Coordinator:
Katarzyna Baca, IX Liceum Ogólnokształcące im. Wisławy Szymborskiej w Sosnowcu, Poland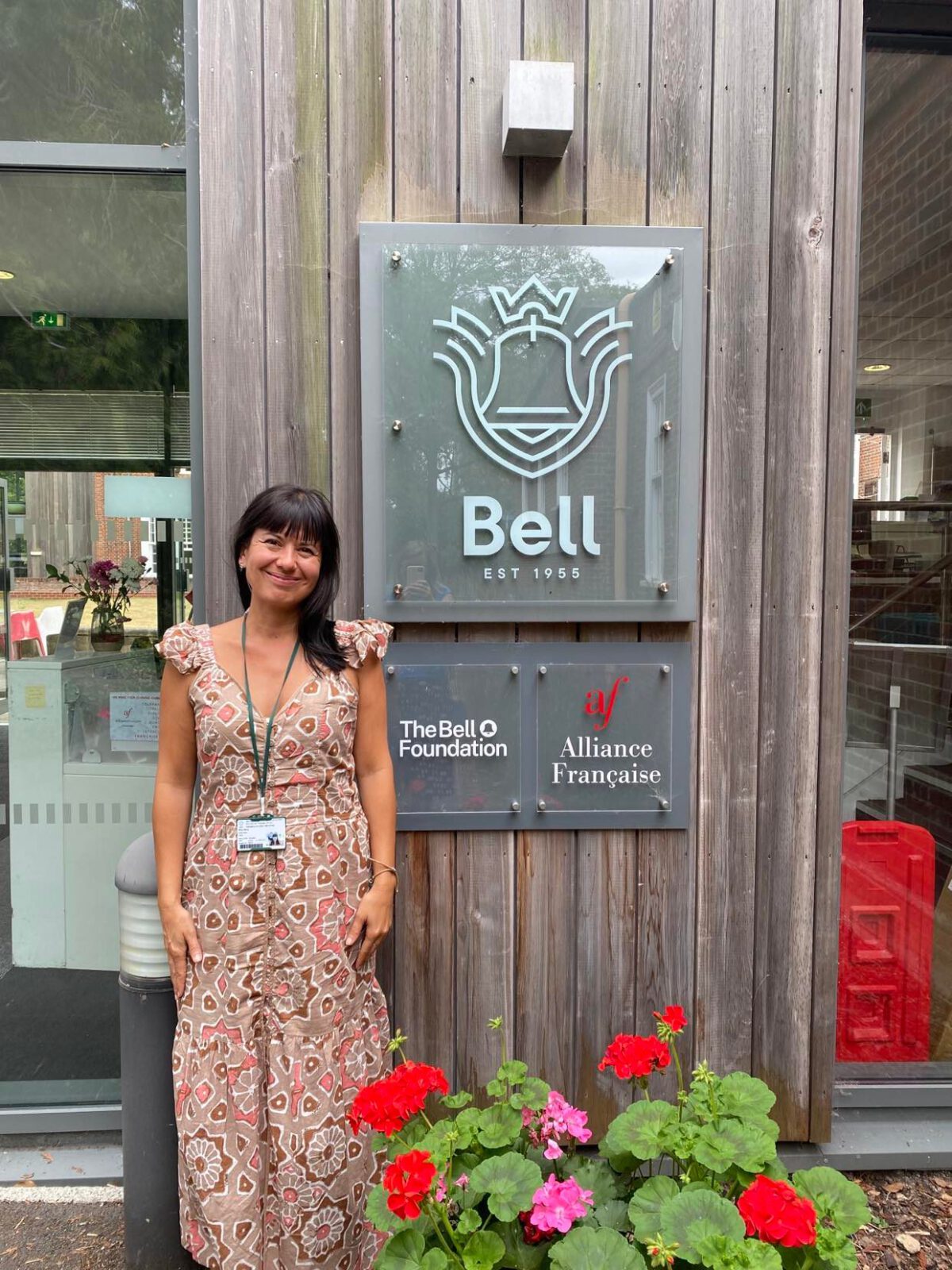 Photos from the exchanges of students: